ACS Clinical Congress - "Surgeons Sowing Hope"
Neurovision Medical Products will be exhibiting at the ACS-Clinical Congress.
9 am – 4:30 pm, Monday (10/17) thru Wednesday (10/19).
Stop by!
Neurovision Medical Products (booth 1320) to preview the newest additions to our neuromonitoring and surgical device portfolio. NMP (Neurovision Medical Products) will introduce the complete line of ViClean, the next generation of incision site protection.
ViClean wound protectors offer all-around protection for the patient and clinicians. Come preview multiple models (fixed height and adjustable) that apply to a wide variety of surgical procedures. The easy-to-use device offers clinical significance in surgical site protection from minimally invasive to open abdominal surgery.¹
We look forward to coming together with the members of ACS (American College of Surgeons). NMP recognizes these surgeons as the leaders in surgical research, patient welfare, and hospital standardization. The ability to lead, demonstrate and discuss how surgical innovation and practical use of medical devices improve patient care has been a definitive goal of Neurovision Medical Products since 1973
Learning Opportunities:
This year's Clinical Congress will be visited by a vast array of attendees, which creates endless opportunities to learn from distinguished experts. NMP is looking forward to seeing each of you and hearing about the newest research, advances in surgical techniques, and enhancements in technology.
1. Anderson, Deverick J et al. "Strategies to prevent surgical site infections in acute care hospitals: 2014 update." Infection control and hospital epidemiology vol. 35,6 (2014): 605-27. doi:10.1086/676022
Did you run out of time?
If we didn't get to see you in person, no problem!
Complete this form to let us know you are interested in ViClean or any NMP surgical devices and accessories. We will connect you with an NMP Area Sales Manager.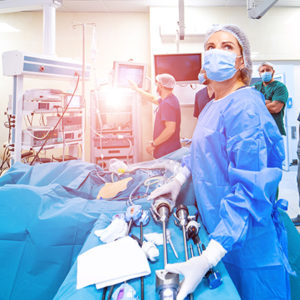 designed by surgeons FOR SURGEONS
Neurovison Medical Products is a pioneer in intraoperative neuromonitoring surgical devices that improve patient care.