Southwestern Surgical Congress 2023 - 74th Scientific Meeting
Connect with Great Minds at SWSC 2023!
Neurovision Medical Products is excited to showcase our cutting-edge range of medical technologies and surgical accessories at the upcoming Southwestern Surgical Congress (SWSC) 74th Annual Meeting in Ojai, California. Our products are specifically tailored to meet the needs and requirements of surgeons, putting them at the forefront of our priorities. We look forward to demonstrating how our surgical devices can enhance the skills and capabilities of surgeons, ultimately benefiting the patients they serve at this year's conference. 
Attending SWSC 2023 offers Neurovision Medical Products the unique opportunity to connect with and learn directly from the General Surgeon community. The 74 Annual Meeting is an intimate engagement with surgeons, researchers, and medical professionals that allows attendees to gain insights into the latest trends and advancements in the field. In addition, we get the chance to gain feedback on our products directly from the end-users: surgeons. The valuable insights into the practical applications and potential areas of improvement for our surgical accessories influence our future product development, so we can continue to tailor Neurovision Medical Products to meet the specific needs of surgeons and their patients.  
Next Generation Nerve-Monitoring
Nerveäna+ Nerve Monitoring System
Neurovision Medical Products' portfolio can be especially beneficial for General Surgeons who perform complex procedures. Our nerve monitoring devices are designed to support surgical procedures when nerves can be difficult to locate and differentiate from surrounding tissue.  NMP is excited to introduce some new technology at the SWSC 2023 Annual Scientific Meeting. The NERVEÄNA PLUS is our next-generation nerve monitoring multi-channel system designed to locate, monitor, and confirm nerve integrity during surgical procedures. This state-of-the-art device provides crucial real-time feedback to assist surgeons in a variety of procedures, helping to avoid damage to delicate structures and improve patient outcomes.
Join NMP during SWSC to see our innovative line of surgical technologies designed to improve patient outcomes.
Discover ViClean, Fixed Height Wound Protector
A SImple Solution to Improve Surgical outcomes
In addition to the NERVEÄNA PLUS and our IONM devices, NMP offers comprehensive surgical accessories designed to provide options for general surgeons performing specialized surgeries. Among these accessories is the ViClean Wound Protector, a Dual-Ring and Fixed Height wound retractor and protector. Surgeons can confidently increase visibility and provide skin retraction while simultaneously protecting the skin from cautery burns or the heat of energy devices. The easy-to-use device creates an effective barrier to infection, protecting both the patient and the healthcare providers.
SWSC 2023 - 74th scientiic meeting
Supporting the Advancement of General Surgery 
NMP is devoted to advancing surgical solutions through nerve monitoring devices and surgical accessories that provide surgical safety and precision. The NERVEÄNA PLUS is an IONM monitoring device that provides real-time feedback on nerve location and function, while the ViClean Wound Protector and other accessories help to protect delicate structures and provide a clear view of the surgical site. Together, these devices help to ensure the best possible outcomes for patients undergoing complex surgeries. 
We want to invite all attending surgeons to come and speak with our representatives at Neurovision Medical Products to learn how we can assist in your procedures. We look forward to meeting you at the Southwestern Surgical Congress 74th Annual Meeting. 
Join us in Ojai to connect and support SWSC in promoting the advancement of General Surgery.   
We are excited to support SWSC in advancing education for general surgeons and supporting their endeavors in this year's scientific meeting!
We hope you will join us in the audience.
President                                          Roxie Albrecht 
President-Elect                                Tom White 
Vice President                                  Walter L. Biffl 
Treasurer                                          Gail Tominaga 
Recorder                                           Sharmila Dissanaike 
Recorder Elect                                 Michael Truitt 
Immediate Past President             Shanu Kothari 
Past President                                 S. Rob Todd 
Discovery of Desmoplastic Small Round Cell Tumor during Appendectomy
ML Zweerink, KA Hogg-Korderas University of North Dakota (Mini-session) 
What's New in Thyroid/Parathyroid?
Jessica Shank MD | University of Nebraska Medical Center (Surgical Practicum, Session 2)
The Influence Of Operating Room Temperature And Humidity On Surgical Site Infection: A Multisite Acsnsqip Analysis
JB Hammond, GM Madura, YH Chang, ES Lim, E Habermann, R Cima, D Colibaseanu, ET Siebeneck, DA Etzioni Jacob Hammond MD | Mayo Clinic Arizona (Scientific Session 4)
Outcomes Of Subsequent Abdominal Operations After Ventral Hernia Repair
A. Hayden, S Worth, E McGill, D Blackhurst, AM Carbonell, WS Cobb, JA Warren University of South Carolina School of Medicine Greenville (Scientific Session 4)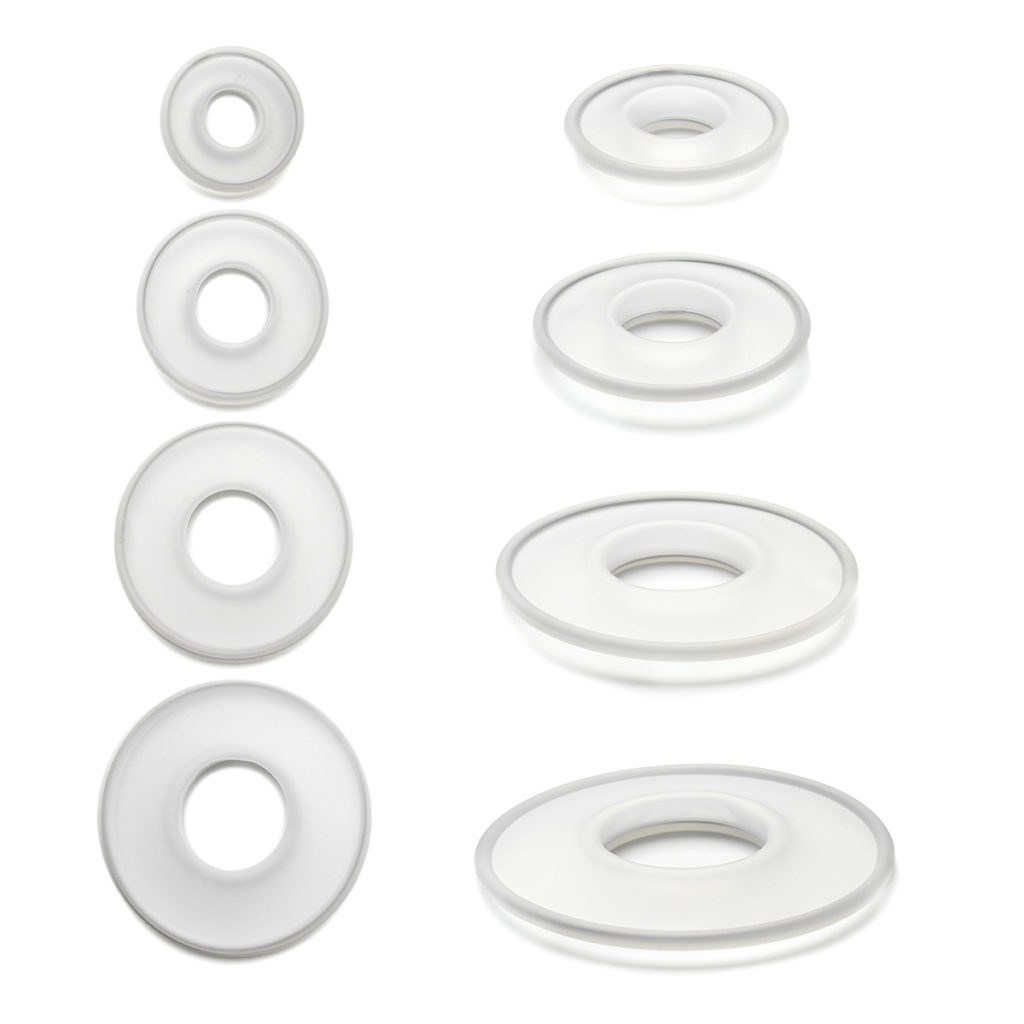 Explore the Benefits of Using Wound Retractors During Surgery 
ViClean Dual-Ring Wound Protector
Surgeons' use of wound protectors is growing as studies continue to prove they help reduce surgical site infections.
ViClean is a self-retracting and wound protector.  The unique dual-ring design provides steady atraumatic retraction to surgeons while the fixed-height channel secures a barrier to protect surrounding tissue from injury and contamination.
1: Zhang, L., Elsolh, B. & Patel, S.V. Wound protectors in reducing surgical site infections in lower gastrointestinal surgery: an updated meta-analysis. Surg Endosc, 2018; 32, 1111–1122 https://doi.org/10.1007/s00464-017-6012-0