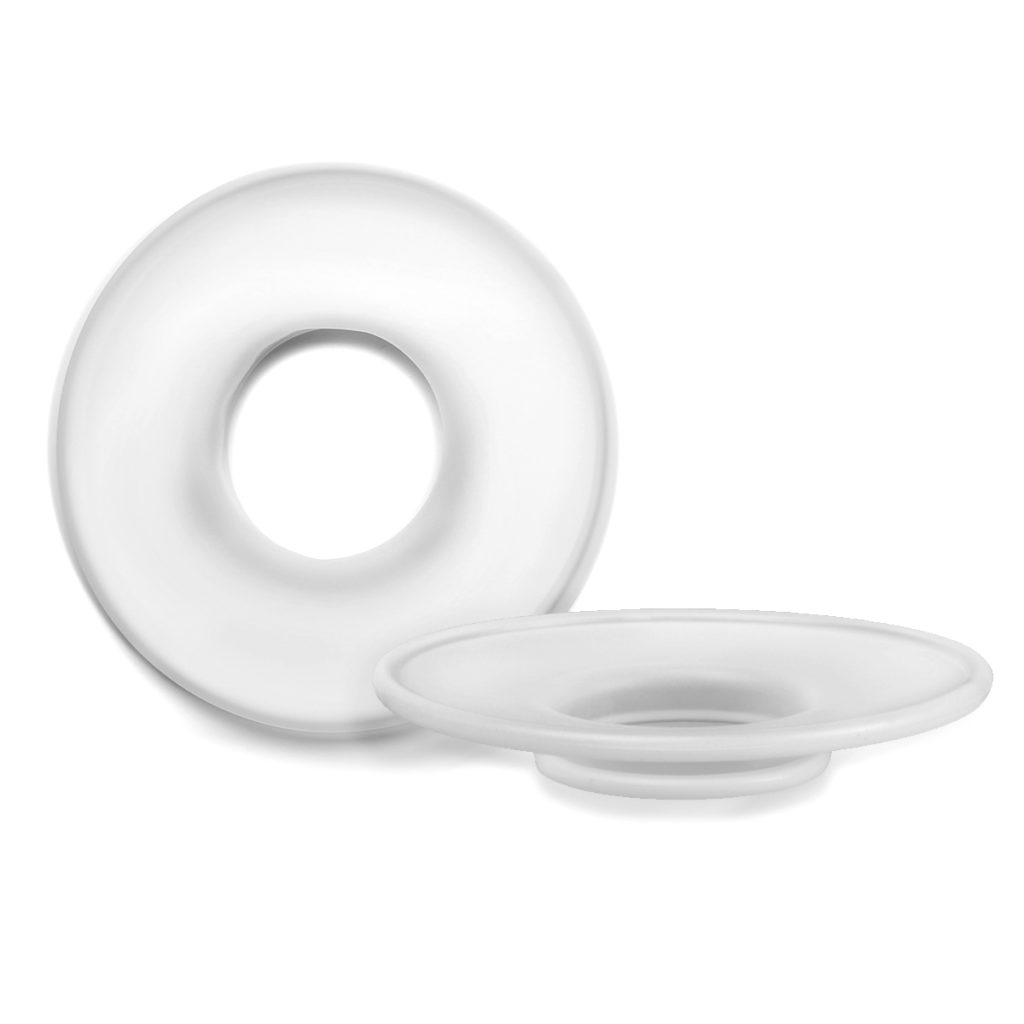 Dual-Ring, Fixed-Height Wound Protector
ViClean conforms to the incision, protects the surrounding tissue from surgical injury, and can reduce surgical site infections (SSIs).
ViClean wound protector wraps around the incision to maintain moisture and protect the tissue while providing 360° of gentle retraction. The dual-ring, fixed-height design inserts easily and remains securely in place. Fixed-height wound protectors are associated with a significant reduction of superficial SSIs¹, and the rate is growing in various surgical procedures.
| Item Code | Description |
| --- | --- |
| HZP1014 | Single Use Wound Protector, Small |
| HZP1015 | Single Use Wound Protector, Medium |
| HZP1016 | Single Use Wound Protector, Large |
| HZP1017 | Single Use Wound Protector, Extra Large |
Simple, Effective, Versatile
ViClean is a dual-ring and fixed-height design to added incision protection and retraction without the need to adjust excess material in the surgical site.
The wound protector is ideal for thyroid, thoracic, breast, or any other surgeries. ViClean is a single-use device, made of silica gel and available in small, medium, large, and x-large.
Once inserted the ViClean creates a flexible 360° expansion for optimal visualization of the surgical site. The dual-ring shape creates a uniform retraction for an atraumatic hold.
The design can reduce the need for hand-held retraction and protects the incision from potential trauma caused by retractors and other surgical devices.
The "bucket" like channel conforms to the incision site, wrapping the tissue to prevent bleeding, maintain moisture, and keeps the incision clean. The brim-shaped outer ring protects the wound and the anterior portion of the skin.
Routine use of fixed-height wound protectors is recommended to protect the incision site and surrounding tissue from injury and to reduce superficial infections in the patients2.
1: Zhang, L., Elsolh, B. & Patel, S.V. Wound protectors in reducing surgical site infections in lower gastrointestinal surgery: an updated meta-analysis. Surg Endosc, 2018; 32, 1111–1122 https://doi.org/10.1007/s00464-017-6012-0
2: Jason B. Liu, et al. Wound protectors mitigate superficial surgical site infections after pancreatoduodenectomy. HPB, 2019; Vol. 21, Issue 1, 121-131 https://doi.org/10.1016/j.hpb.2018.07.006.
Frequently Asked Questions
ViClean is a fixed height, dual-ring wound protector that can reduce the risk of superficial SSI1 and promotes faster healing. During surgery the channel-like design retains an elasticity that forms a self-retracting barrier that helps maintain the skin's natural moisture, prevents bleeding, and protects the incision and surrounding tissue from damage/instrument injury. The semi-transparent device is easy to use and also aids in maximizing the surgical field. Surgical site infections can have a dangerous and prolonged impact on patient's treatments, outcomes, and quality of life, in addition to producing a significant financial burden to the patient and hospital2.
---
Zhang, Lisa, Basheer Elsolh, and Sunil V. Patel. "Wound protectors in reducing surgical site infections in lower gastrointestinal surgery: an updated meta-analysis." Surgical endoscopy 32.3 (2018): 1111-1122. https://link.springer.com/article/10.1007%2Fs00464-017-6012-0
Badia, J. M., et al. "Impact of surgical site infection on healthcare costs and patient outcomes: a systematic review in six European countries." Journal of Hospital Infection 96.1 (2017): 1-15.
No, the ViClean design creates a fixed height channel that does not require the unrolling of a sleeve or adjusting of excess material to fit the wound. Made from silica gel the wound protector creates a durable protective barrier but with the flexibility that accommodates surgical techniques. The device is simple yet effective and is best suited for MIS open surgeries, like thyroidectomies.
The ViClean design forms to the surgical opening (2-8 cm), evenly expand the flaps with little to no adjustment to the device. Each size accommodates a range of MIS incision sizes (cm):
Small, 30 mm diameter channel opening fits 2-4 cm incision
Medium, 40 mm diameter channel opening fits 3-5 cm incision
Large, 50 mm diameter channel opening fits 4-6 cm incision
XL, 60 mm diameter channel opening fits 5-8 cm incision
No, the main material is silica gel, and the two exterior rings are made from nickel-titanium memory alloy and are fully encased in silica gel. Silica gel is the only material that makes direct contact with the patient. Silica gel is considered non-toxic, non-flammable, and non-reactive and is stable with ordinary use.
No, the wound protector is FDA approved as single-use devices, they are individually packaged, sterilized, and ready for immediate surgical use. According to the FDA, a single-use device also referred to as a disposable device, is intended for use on one patient during a single procedure, they are not intended to be reprocessed (i.e., cleaned and disinfected or sterilized). Do not use the wound protector if the original packaging is damaged.
A properly sized wound protector is easy to use. Clinicians recommend submerging the device in a saline solution before use, once the incision is made, pinch the smaller (distal) ring together, hold it at a slight angle insert it into the surgical opening. Once the distal ring is fully inserted, the channel easily molds to the skin, creating a secure but pliable barrier and an even retraction to the opening.
Fixed height wound protectors are showing significant reduction in superficial SSI and are gaining routine use in a variety of MIS3,4 especially:
mitral valve repair/replacement
thoracotomy
breast lumpectomy
sentinel node biopsy
gastrointestinal surgery
biliary surgery
Whipple procedure (pancreaticoduodenectomy)
---
Edwards, Janet P., et al. "Wound protectors reduce surgical site infection: a meta-analysis of randomized controlled trials." Annals of surgery 256.1 (2012): 53-59.
Liu, Jason B., et al. "Wound protectors mitigate superficial surgical site infections after pancreatoduodenectomy." HPB 21.1 (2019): 121-131.