Proactive Nerve Monitoring
Nerveäna is designed for proactive tissue mapping that is capable of detecting the nerve's proximity, even before it is visible.
Nerve identification and monitoring aligns to surgical plan, helps to reduce surgical times, and improves patient outcomes.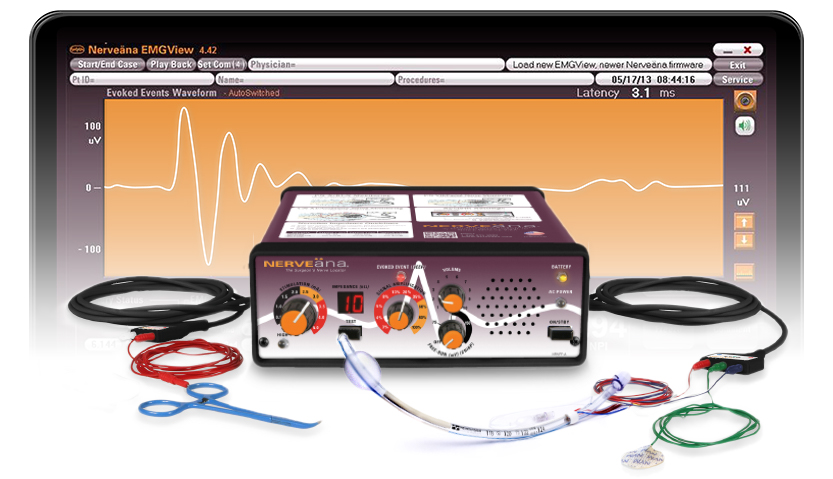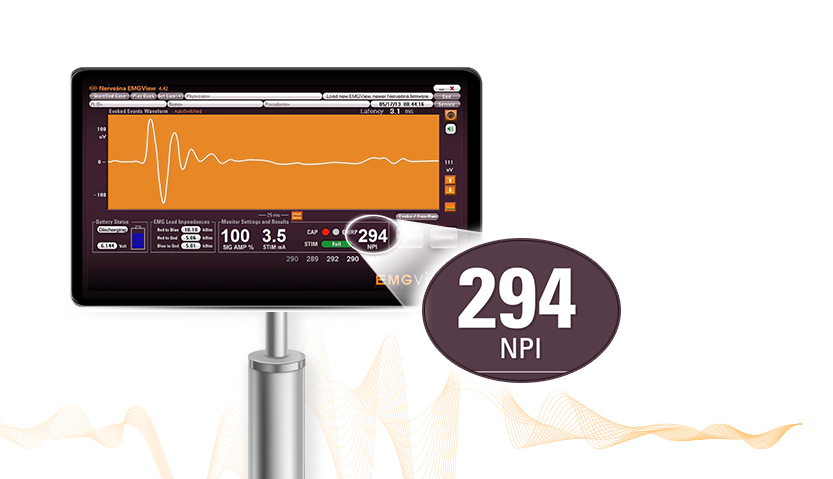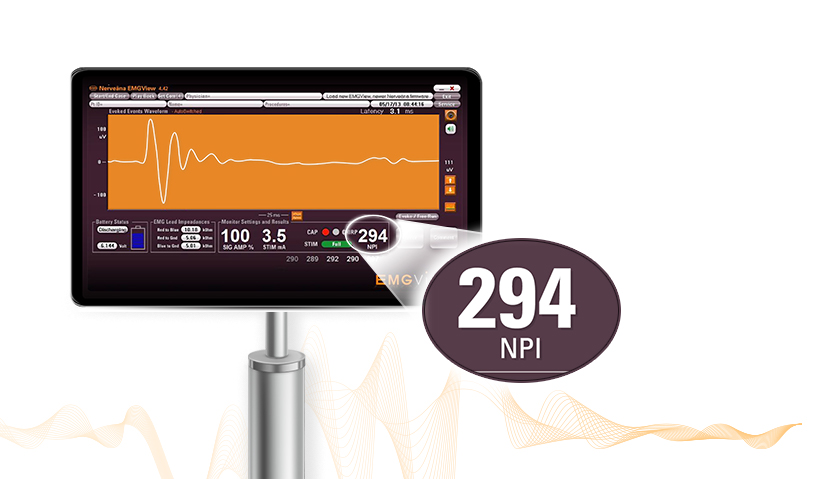 NPI indicates the integrity and health of the nerve in real-time. Changes in the NPI value will alert the surgeon of potential nerve fatigue, neuropraxia, or other nerve injuries.
The integrated algorithm tracks EMG trends to expand awareness of a nerve's condition throughout the procedure. NMP developed the patented technology to provides easy-to-read values that correspond directly to nerve health.
EMGView elevates Nerveäna to an advanced nerve monitoring system. NMP developed the software to visually expand any nerve activity and alerts that can support informed surgical decisions.
The intuitive display allows for a quick visual inspection of the EMG waveform, NPI values, impedances, and threshold alarms.
EMGView is easy to use and provides information that can improve surgical efficiency and precision.