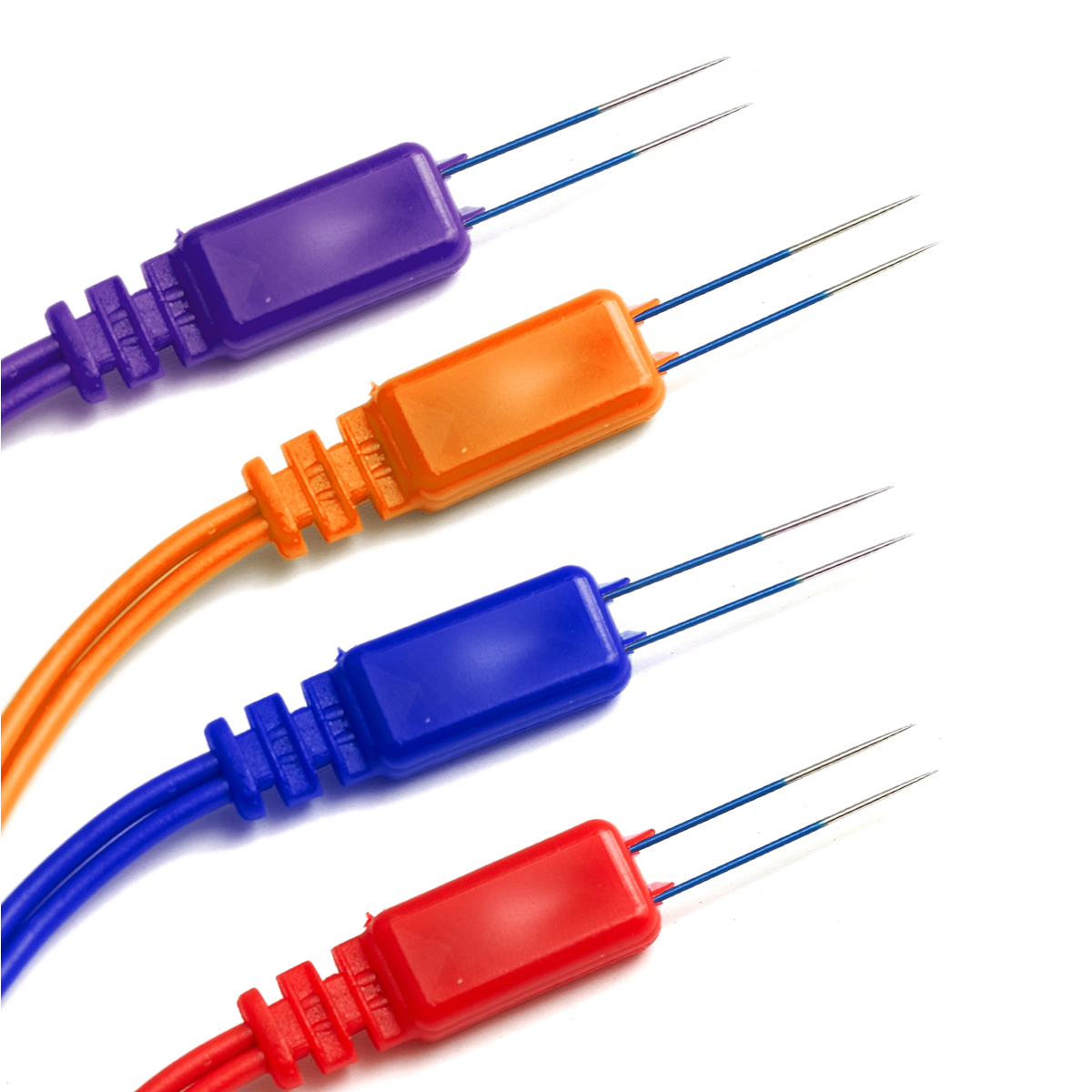 Subdermal EMG Electrodes For Universal Facial Nerve Monitoring
Mastodon is a twisted paired subdermal facial needle electrode. The single-use, needle electrode design provides a low noise and impedance level, that delivers a reliable signal with minimal skin trauma.
| Item Code | Product Description* |
| --- | --- |
| NPDC-5 | Mastodon 2 Paired Needle Electrodes Kit, Red & Blue, 13 mm |
| NPFC-5 | Mastodon 4 Paired Needle Electrodes Kit, Red, Orange, Blue, Purple, 13 mm |
*each kit includes STIM return needle and ground needle
Mastodon 13 mm needle electrodes reach precise intra-muscular locations. The paired needles are thin, 28 gauge medical point needles to reduce skin trauma and bleeding. Each needle features a unique blue coating that helps shields the EMG signal against outside noise and guides the depth of placement.
Mastodon electrodes are compatible with the Nerveäna or any nerve monitoring system. NMP facial nerve (CNVII) monitoring kits are packaged for both dual-channel (2x, paired electrodes) and four-channel (4x, paired electrodes) to fit surgical needs. Needles are color-coded to match industry standards.