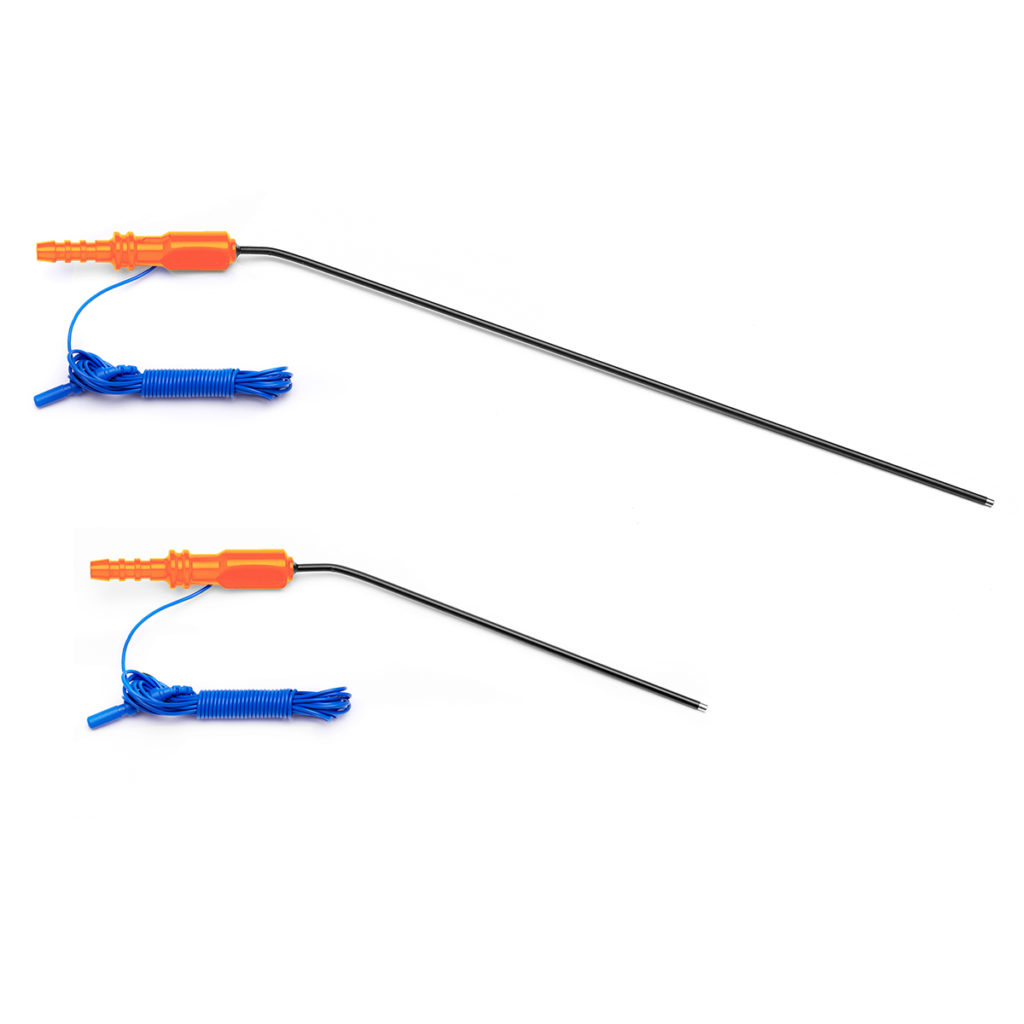 DryTouch
EMG Stimulation and Surgical Suction
DryTouch integrates monopolar stimulation with a Frazier suction instrument for brain mapping, minimally invasive thyroidectomies, and spinal surgeries.
DryTouch is a cross-functional surgical suction probe and EMG stimulation device. DryTouch supports surgeons to deliver a controlled, gentle suction. In addition, the Frazier design removes excess debris from confined surgical spaces and provides EMG stimulation. DryTouch also improves the surgical plan and creates an ideal real-time nerve monitoring space by blending these functions. Overall, DryTouch maintains a clear surgical field and reduces the potential current shunting of applied stimulation.
DryTouch Intraoperative Neuromonitoring EMG Stimulation Probe
| Item Code | Product Description |
| --- | --- |
| PSS13DF-5 | DryTouch Single-Use Frazier Monopolar Stimulation Suction Probe, 13 cm Shaft, 7 Fr |
| PSS26DF-5 | DryTouch Single-Use Frazier Monopolar Stimulation Suction Probe, 26 cm Shaft, 7 Fr |
*each kit includes STIM return needle and ground needle
Frazier Suction, Two Lengths
DryTouch is a suction probe with a custom Frazier handle that delivers IOM EMG stimulation. The unique probe enables maximum control of suction and continuous monopolar stimulation to support a maximal tumor resection¹.
DryTouch is a 7 French Lumen and is available in two sizes lengths, 13 cm, and 26 cm.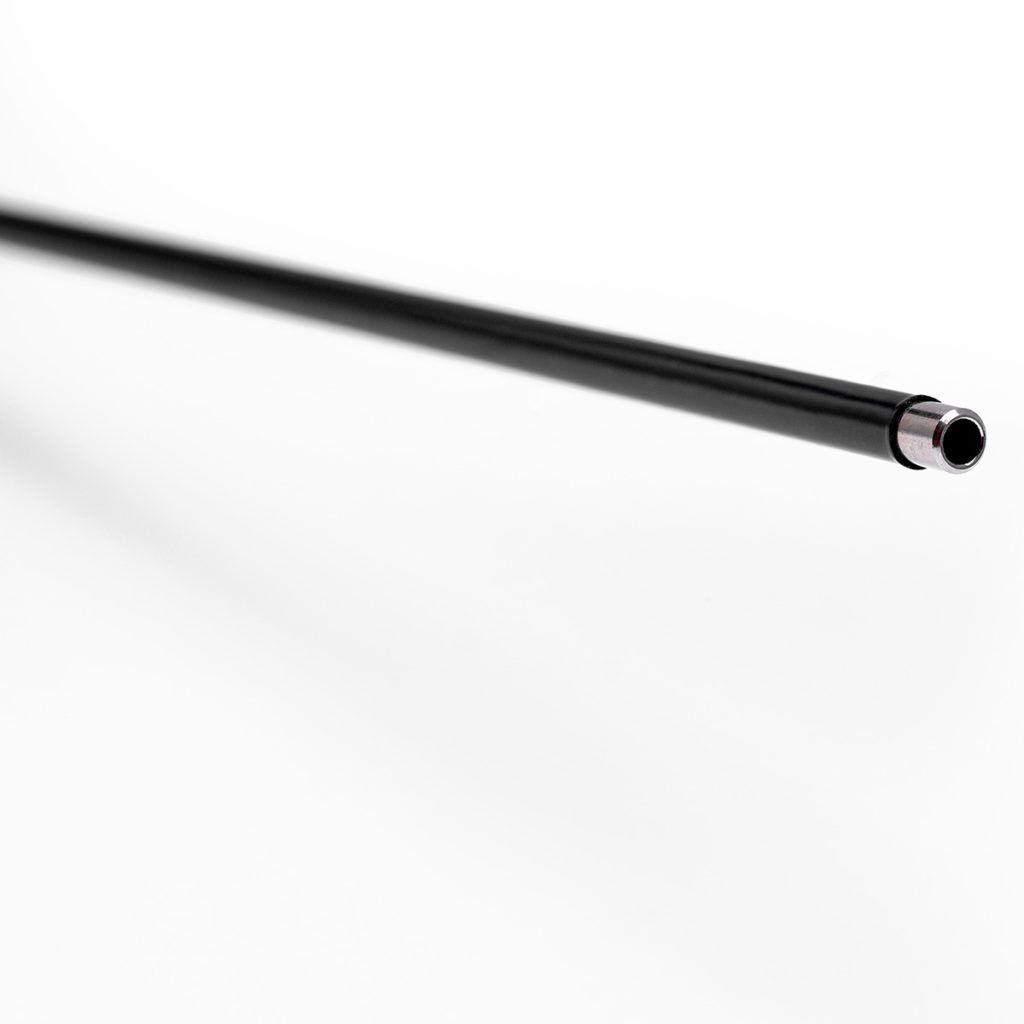 Enhanced Brain And Tissue Mapping
The all-in-one device can improve suction control while identifying the critical areas related to the central and peripheral nervous system. DryTouch is approved to be used beneath the blood-brain barrier, providing real-time cortical and subcortical motor mapping.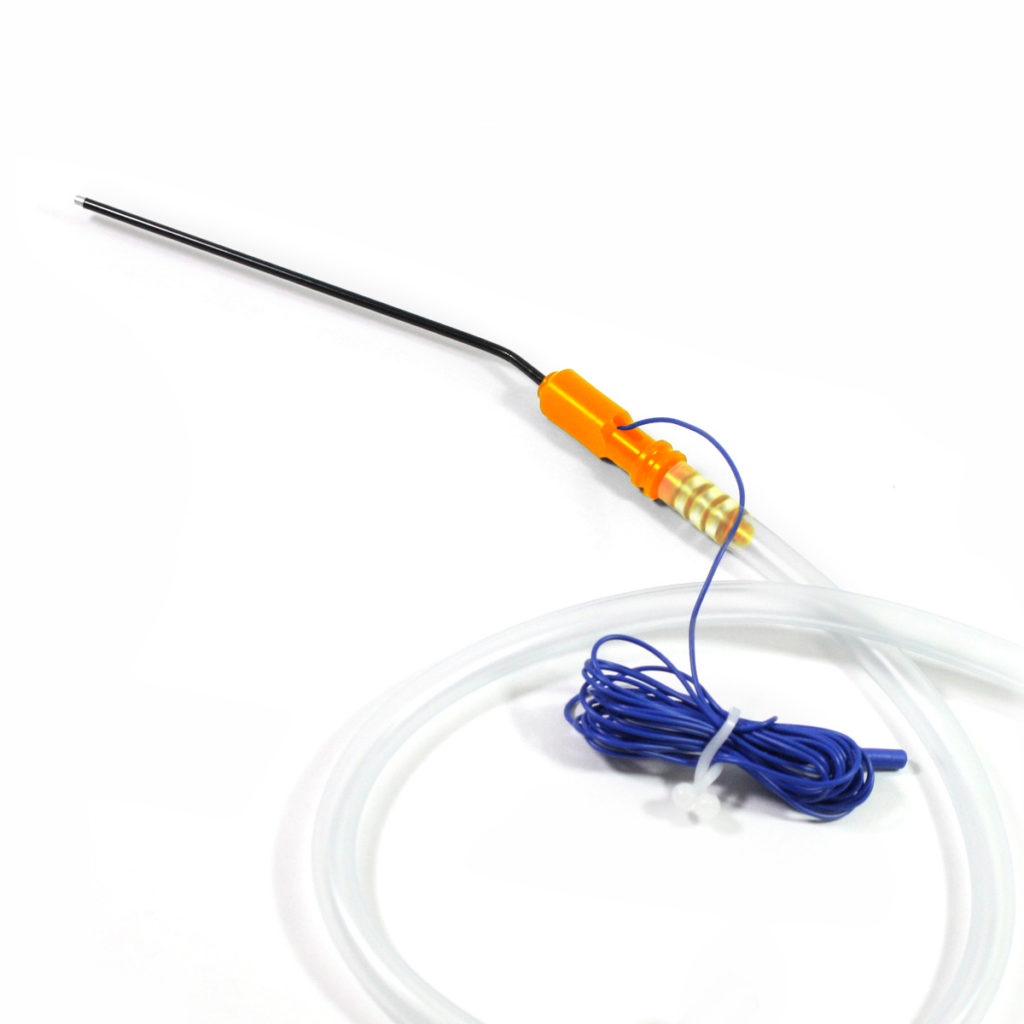 Universal Compatibility
DryTouch probes have a pre-attached lead wire with a standard DIN connector that is compatible with Nerveäna or any nerve monitoring system.
The Frazier handpiece features a tapered connector that attaches to standard suction tubing. The unique design is universal and cost-effective.
Frequently Asked Questions
Yes, DryTouch suction stimulator probes are fully compatible with any IOM EMG nerve monitoring system. The monopolar probes feature a pre-attached leadwire with a standard DIN (42802) connector for a seamless connection.
1. Bastos, Dhiego Chaves De Almeida, et al. "Challenges and Opportunities of Intraoperative 3D Ultrasound With Neuronavigation in Relation to Intraoperative MRI." Frontiers in Oncology 11 (2021): 1463.
2. Dujovny M, Kositzke C, Sosa P, Cremaschi F (2018) Frazier Suction Cannula Fluid Control Technical Note. Neurosurg Cases Rev 1:005. doi.org/10.23937/ncr-2017/1710005